How to Clean Car Floor Mats


Car floor mats can take a beating. They protect your vehicle from dirt, mud, snow, and spills on a regular basis, so it is no surprise that they require a good cleaning every now and then when you detail your vehicle. Fortunately, cleaning your floor mats is quite simple. Jeffrey Acura has provided the steps for how to clean floor mats, whether you have rubber floor mats or carpet floor mats.
---
Supplies You Will Need
It is a good idea to ensure that you have the proper materials before you begin:
Rubber Floor Mats: Vacuum, rubber floor mat cleanser, stiff bristle brush, hose or bucket of water, microfiber towel or a place to hang your mats
Carpet Floor Mats: Vacuum, carpet floor mat cleaner, brush, hose or bucket of water, wet vac if available, or a place to hang your mats
---
How to Clean Rubber Floor Mats
Begin by taking the rubber floor mats out of the car so that you don't damage the interior with water.
Shake out the mats to get rid of any loose dirt and debris.
Rinse the mats with clean water.
Apply a cleanser that is intended for use on rubber mats. Then you will need to gently scrub the floor mats with a stiff bristle brush. This will eliminate any stuck-on dirt.
Rinse the mats clean.
Hang up to dry or use a microfiber cloth to dry the mats. Make sure mats are completely dry before you put them back inside of the vehicle.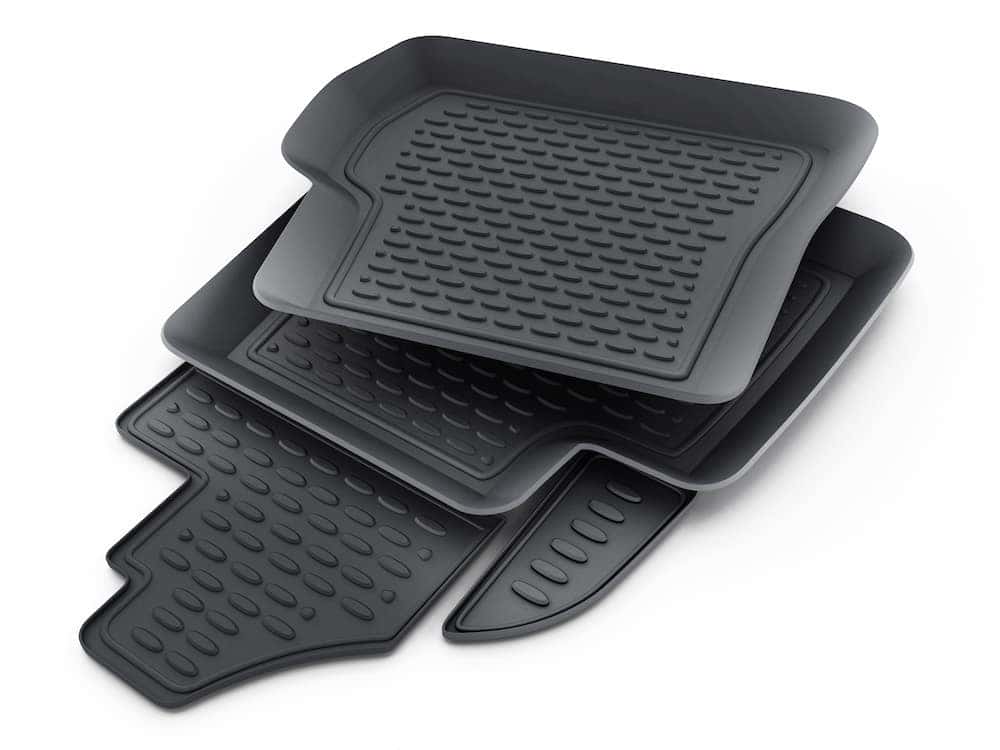 ---
How to Clean Carpet Floor Mats
Take the floor mats out of the vehicle.
Remove dirt with a vacuum.
Shake and whack the floor mats against a hard surface, which will help get rid of dust and smaller dirt particles.
Apply a cleaner that is safe to use on carpet floor mats. Application directions can vary, so it is important to read the directions.
Scrub the mats to remove any stains and ground in debris.
Rinse the mats thoroughly.
If you would like, you can use a wet vac to once again vacuum your floor mats. Not only does this help eliminate any remaining dirt, but it can also help the floor mats dry faster.
Hang your mats to dry. The floor mats should be fully dry before you place them back inside of the car.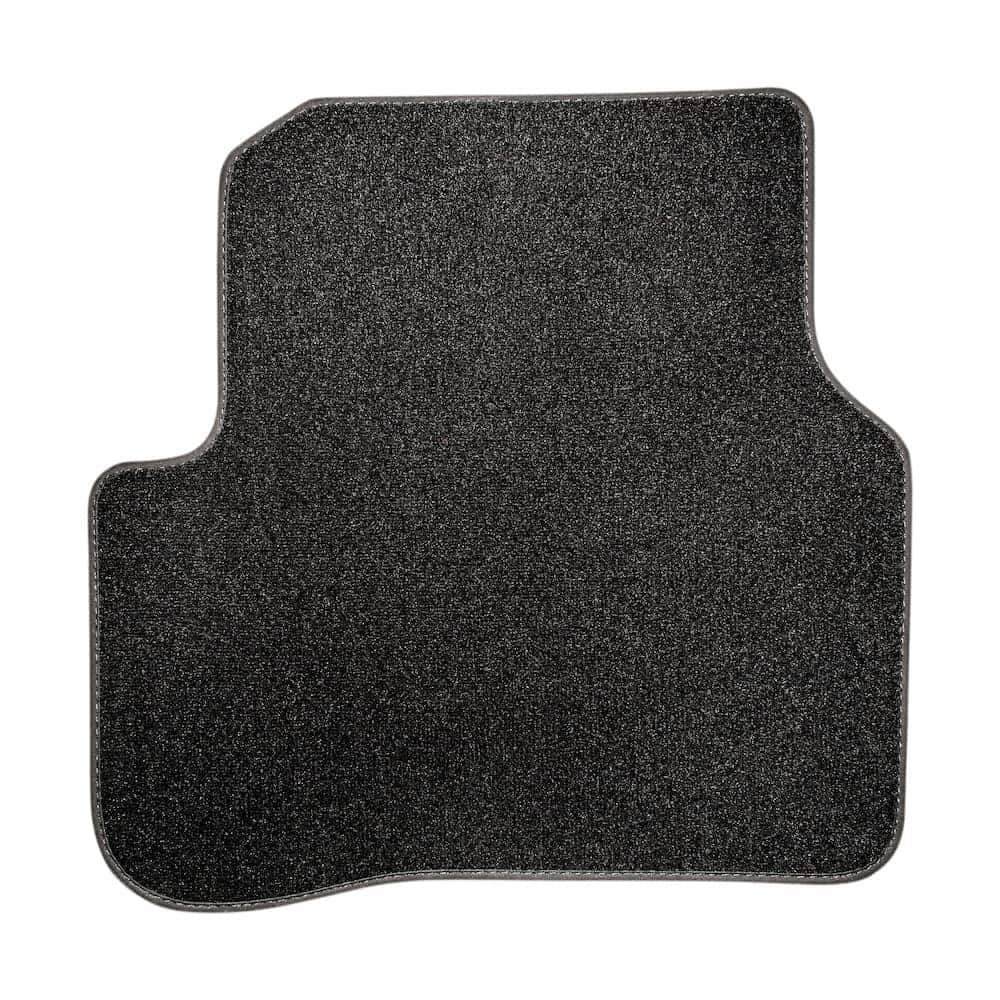 ---
Need Help Cleaning Your Floor Mats?
Now that you know how to clean your car floor mats, you want to make sure you have the materials to do it properly. The Jeffrey Acura service center would be glad to answer any questions you may have about the process and which products to use, and show how you can save with our service specials. If you would like to have your car detailed by a professional, you can bring it by to have it look like new in no time. You can also check out other RDX accessories, in addition to floor mats, that can customize your ride.
More From Jeffrey Acura
Grosse Pointe and St. Clair Shores drivers looking for a reliable SUV can also enjoy the luxury of added room behind the wheel thanks to the 2020 Acura RDX cargo space and passenger space. This luxury SUV offers plenty of room for everything from groceries and sports equipment to luggage and work equipment. Not to mention, the RDX…

Tough jobs require dependable and immense strength. That's why the 2020 Acura RDX towing capacity offers Grosse Pointe and St. Clair Shores drivers plenty of power to carry larger amounts with ease. No matter if you take advantage of the RDX towing capacity for work or play, discover how you can keep moving and ensure nothing gets left…

Roseville drivers have high standards and that's why the 2020 Acura MDX interior has everyone talking. This three-row SUV offers all the space you need for grocery trips or for hauling around sporting equipment for after school activities. The new MDX's interior has plenty of comfort and entertainment features to make those drives around Grosse Pointe much more…