How to Wash a Car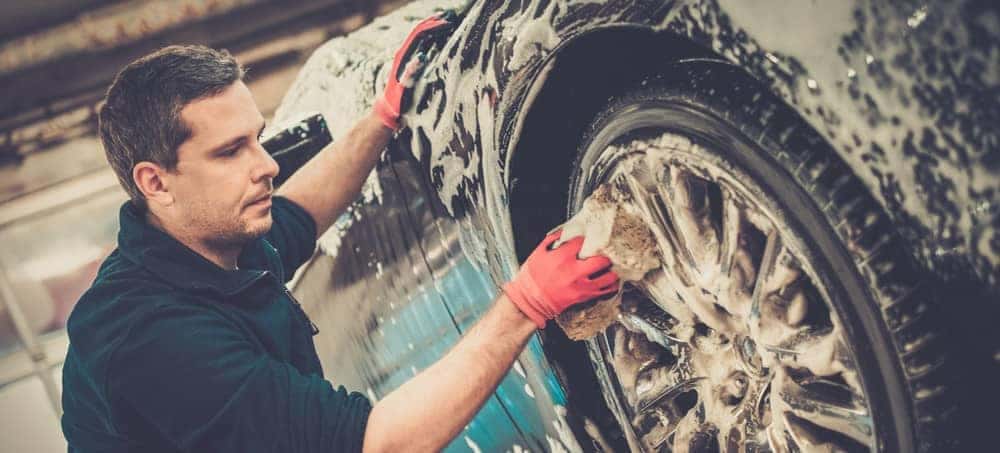 If you don't want to make the drive to the car wash in Sterling Heights, it might be worth your while to learn how to wash a car at home. The process is easy with the right tools and techniques, and you might even save some money! Plus, washing a car by hand is a much gentler process than the industrial materials and equipment that you'll find at your local car wash. Learn how to detail your vehicle with Jeffrey Acura, and enjoy your car's brand new look!
What to Wash a Car With
If you're wondering what to wash a car with, you might be surprised by how many materials you already have around the house. Here is a list of our recommendations:
Three large buckets
Source of water (e.g. hose)
Car wash detergent
Brushes, sponges, and wash mitts
Several towels
How to Wash a Car at Home
Now that you have everything you need, change into some work clothes that you don't mind getting wet and let's get started!
Fill two washing buckets with a soapy water blend and fill the third rinsing bucket with clean water.
Hose off the car with water and start cleaning the wheels. Use the brush on the wheel openings and tire sidewalls, and use the sponges and mitts to scrub the smooth surfaces.
Use a clean sponge or mitt to start washing the body of the car. Start at the top and work your way to the bottom. Rinse every section after you wash it.
Keep rising and cleaning your wash mitts as you go, and periodically spray your car with water to keep it wet.
Spray the underside of your car, especially if you've been in contact with road salt.
Use as many fresh towels as you need to dry the surface of your car.
Now that your car is clean, this is a great time to wax your car and apply water-repellent treatment to the glass surfaces.
Visit Jeffrey Acura for Your Car Care Needs
Now that you know how to wash a car, feel free to contact us at Jeffrey Acura with any questions about the process. We're only a short drive from Grosse Pointe and St. Clair Shores, and we're happy to help. If you'd prefer a full detailing from the experts, take a look at our service center! We also have tips for cleaning your floor mats.