How to Restore Headlights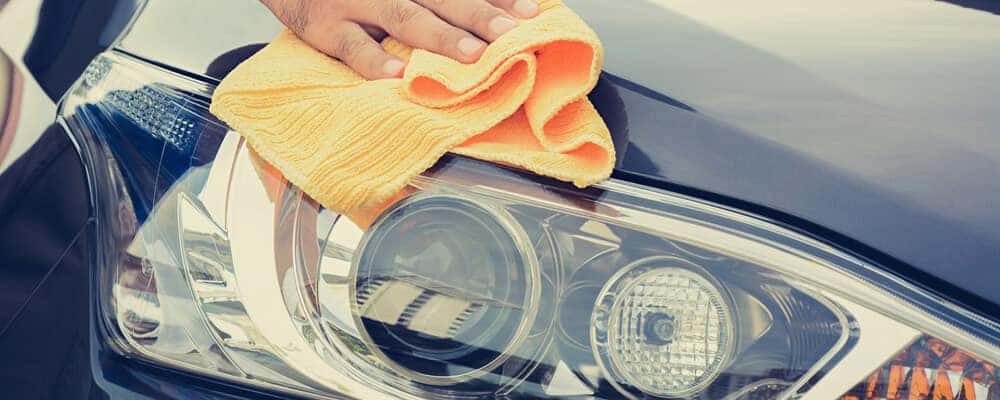 If your headlights have seen better days, consider setting aside an afternoon for a little headlight restoration. Don't know how to restore headlights? No problem! The folks at Jeffrey Acura are here to teach you the basics. We'll walk you through how to clean headlights like a pro and how to clear up that hazy fog that develops over time. Best of all, you can complete the process right at home!
Why Do My Headlights Get Foggy?
Your headlights are typically made of a scratch-resistant ABS or polycarbonate material that is incredibly durable against debris, but the sun's harsh UV rays can really do a number on the finish. Over time, sun damage breaks down the outer layer of your headlight and creates a cloudy haze. But with the right tools, you can bring those headlights back to life.
Steps of Headlight Restoration
Now that you're ready to do some DIY work, gather your materials. Feel free to look for a headlight restoration kit with everything included, or create your own shopping list for a custom job. Here is the step-by-step process that you will follow:
Start with a clean slate by washing your car thoroughly. Feel free to wax within a foot or two of the headlamps as well, since this can act as a mild protective layer against the compounds you'll be using later.
Use low-tack painter's tape to mask off the headlights. Be sure that no paint is peeking through!
Begin the sanding process by wetting your 1000-grit wet/dry sandpaper and rubbing the entire surface of the headlight, back and forth in straight strokes. Keep the surface wet with a spray bottle if needed. Stop when the surface looks uniform.
Clean and dry the area.
Repeat steps 3 and 4 with 1500-grit sandpaper, moving your hand in the opposite direction as before.
Continue repeating steps 3 and 4 with 2000-, 2500-, and 3000-grit sandpaper. Keep an eye on your painter's tape to make sure it doesn't come undone.
Put polishing compound on a clean cloth and swirl it onto the lens in a circular motion. The haze should lift right off the headlight. Add a layer of paste car wax if your lens is particularly pitted.
Finish with a UV sealant to protect against future damage. Adjust your lights, and you're ready to go!
Find Out More!
If your car is looking a little dull from those commutes from West Bloomfield to Farmington Hills, learn how to detail your vehicle yourself. Or, just drop by Jeffrey Acura – near Troy and Roseville!