How to Clean Alloy Wheels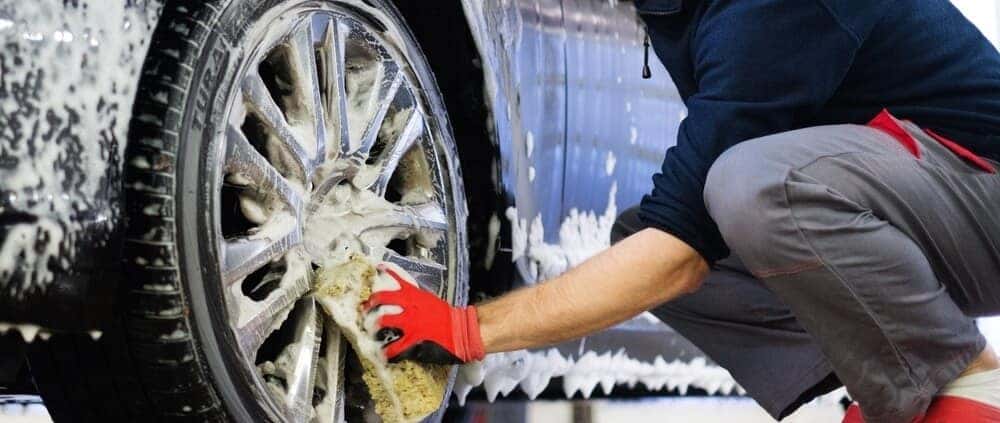 Your vehicle will sparkle all year long when you know how to clean alloy wheels properly. In this guide, we'll explain the tools that you'll need – including our favorite alloy wheel cleaner.
Tools of the Trade
Before you get started, grab the following items:
Hose
Sponge
Alloy wheel cleaner
Bucket
Toothbrush
Microfiber
Wheel wax
Cleaning Like a Pro
Next, follow these steps to brighten up dull wheels:
Hose down your wheels to remove surface dirt and dust.
Mix cleaner and water in a bucket and apply with sponge. "Acid-free" formulas make the best wheel cleaner because they won't damage the finish.
Use a toothbrush to get into small crevices.
Rinse off the wheels with the hose.
Dry with a microfiber cloth and apply wheel wax as a layer of protection.
Find Out More!
Is your car's exterior looking a little rough from cruising through Troy and West Bloomfield? Learn how to detail your vehicle with Jeffrey Acura, near Roseville and Farmington Hills.