Benefits of Tire Care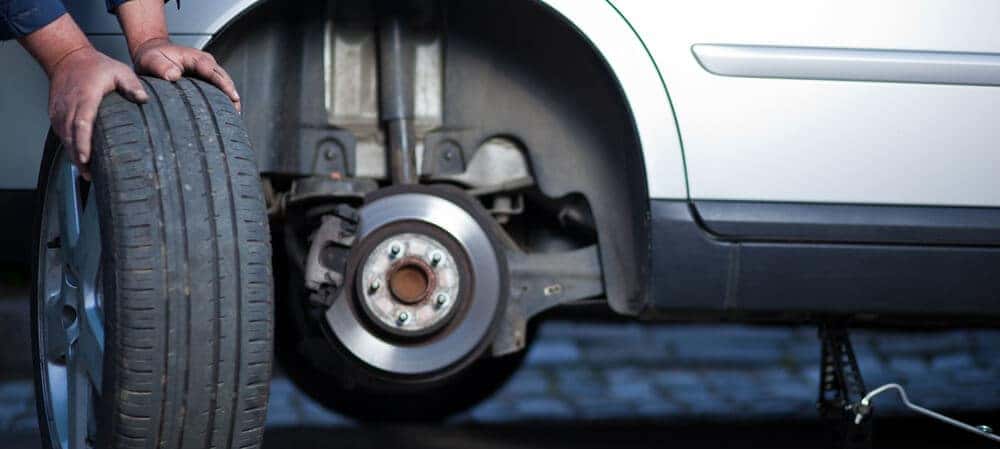 Proactive tire care can extend the life of your tires, save you money, and keep you safer on the road. Here are some tips for making smart choices about your tire maintenance.
Tire Maintenance
Maintaining your tires is really pretty simple, and it starts with keeping them properly inflated. Check your tire pressure monthly and before long road trips to make sure they're inflated to the correct PSI. When your tires are inflated properly, your car runs more efficiently. You should also periodically check your tread wear, using a tread gauge, your tire's tread wear indicators, or a penny. If you don't have the right amount of tread, your tires won't be able to grip the road. Finally, schedule tire rotation, alignment, and balancing at your manufacturer's recommended intervals.
Do I Need New Tires?
If your tire treads are worn out, you definitely need new tires. Tires typically last five to ten years, and as long as you're performing regular tire maintenance, you'll be able to see if any problems arise. At Jeffrey Acura, we're happy to help with all your tires, part needs, and other maintenance at our state-of-the-art service center. We're conveniently located near Troy, West Bloomfield, and Farmington Hills. Schedule your appointment today!