2020 Acura RDX Reviews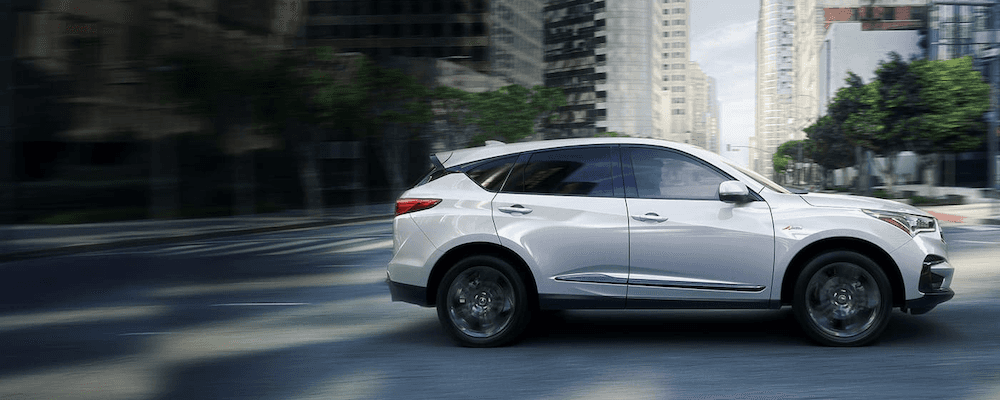 The Acura RDX has been impressing automotive experts and drivers alike, and the 2020 RDX is no exception. There are so many reasons to love the latest RDX, and even the critics have great things to say about all that it has to offer. From its competitive pricing to its wealth of standard features and spacious dimensions, the Acura RDX does not disappoint. Take a look at our Acura RDX review to see what all of the buzz is about and see how the latest RDX can take your St. Clair Shores commute to the next level.
What the Experts are Saying
In their Acura RDX review, Edmunds noted that the RDX is definitely worth considering if you are in the market for a luxury SUV at an affordable price. Kelley Blue Book notes that since the RDX underwent a complete redesign during the previous model year, it still remains a "smart choice" in the segment. If you are in the market for a sophisticated luxury crossover without the steep price tag associated with other competing vehicles, the 2020 Acura RDX is a worthy contender.
Quotes From 2020 Acura RDX Reviews
Here are just a few of the highlights from the Acura RDX review by Kelley Blue Book and Edmunds. It's clear that the RDX is a great value, and by choosing this popular SUV, you can have all of the bells and whistles for much less than the competition.
Kelley Blue Book: "The level of standard equipment is high, any optional safety features are still affordable, build quality is superb, the driving experience is serene yet satisfying, and the pricing undercuts rivals like the BMW X3."
Edmunds: "It has a lot of available technology features, a well-built interior, excellent ergonomics, and better-than-average cargo and passenger space. There's certainly a lot to like and, feature for feature, it's significantly less expensive than European alternatives."
Give Us Your 2020 RDX Review at Jeffrey Acura
You've seen what the experts have to say – now perform your own Acura RDX review today by taking it for a test drive through Sterling Heights. At Jeffrey Acura, we have an excellent selection of new RDX vehicles or used RDX and RDX configurations in a variety of colors, so you are sure to find one that meets your needs and budget. Contact us today with any questions.
More About the 2020 RDX
When it comes to a luxury SUV for your Grosse Pointe and St. Clair Shores commute, you not only want a model that delivers impressive safety, comfort, and technology, but also reliable and efficient performance. When you take a look at the 2020 Acura RDX MPG ratings, you'll surely be impressed by the stellar capabilities of this crossover…

Grosse Pointe and St. Clair Shores drivers looking for a reliable SUV can also enjoy the luxury of added room behind the wheel thanks to the 2020 Acura RDX cargo space and passenger space. This luxury SUV offers plenty of room for everything from groceries and sports equipment to luggage and work equipment. Not to mention, the RDX…

Tough jobs require dependable and immense strength. That's why the 2020 Acura RDX towing capacity offers Grosse Pointe and St. Clair Shores drivers plenty of power to carry larger amounts with ease. No matter if you take advantage of the RDX towing capacity for work or play, discover how you can keep moving and ensure nothing gets left…